Our mission statement
We love children. We love to party. We create fun memories through a love of music & dance.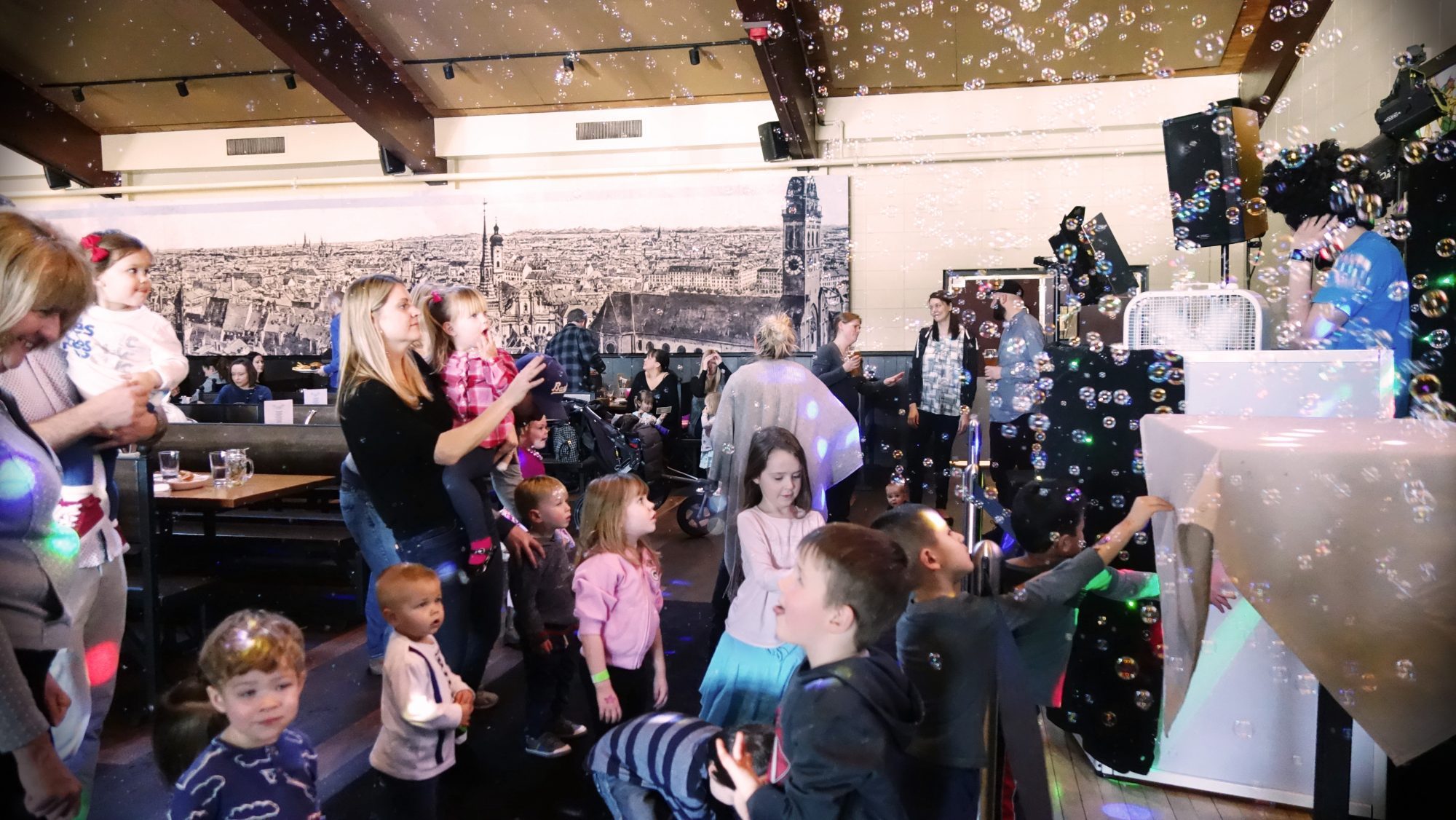 New to Milwaukee in January 2017, Kid Boogie Down began as a full sensory family-friendly dance party experience. Primarily designed as an indoor dance party with lights, lasers, music videos and bubbles to combat winter blues, Kid Boogie Down is something enjoyable not just for kids, but for people of all ages.
Prominent Milwaukee-based DJ lukewarm introduces young audiences to genres ranging from classic disco and funk to modern hits synced with matching music videos. Children of all ages can come 'Boogie Down' to the sounds of a live DJ with visuals, lights, lasers, bubbles, and more!